Latest News
Pallaconian Brotherhood 60 Years Celebratory BBQ
Our Australian Story
The Pallaconian Brotherhood warmly invites its supporters to the Club's home on Sunday the 24th of January from 12PM till 5:00PM #REFLECTRESPECTCELEBRATE to celebrate our Club's 60th Anniversary, Solidarity, the Brotherhoods' Australian Story as well as Australia Day, for we are truly ONE
Join us for a day of Laconian fun, food and a memorable walk through decades of the club's history and achievements.
3XY Radio Hellas will be broadcasting live from our home throughout the event, Please press the play button below to hear all about it
Please Note : All attendees are required to follow safe social distancing protocols
Australia Day – 2021
Real stories – Real Spartans

Real Aussies – ΜΟΛΩΝ ΛΑΒΕ
TA LEME
The National Union of Greek Australian Students, NUGAS Victoria, presents our podcast show 'Ta Leme'!
We are a representative body for the Greek Australian youth community, discussing with various guests topics ranging from culture, identity, history, sports, and everything in between.
We aim to be a platform whereby the Greek and Greek Australian youth have their voices heard, the topics they are passionate about discussed all the while uniting the diaspora with the patrida, our homeland.
Join us weekly na ta poume!
COVER ART: Iwanna Ntzifa – @johanion_
Today on the Ta Leme podcast, it's all about food, food and more food. Follow this podcast, as we introduce different food hot spots that you may have not heard of before. Helping us provide you with such food places is our newest addition to our Ta Lame Team, Natalia, who is also part of the Nugas committee. So if you're in need of a new food place to try once lockdown has ended, then this podcast is just for you.
Don't forget to stay tuned for more exciting topics and follow us on our social media where you can continue to provide us with new topics to discuss.
Until next time Ta…LEME!!!!
—
Send in a voice message: https://anchor.fm/nugas-victoria/message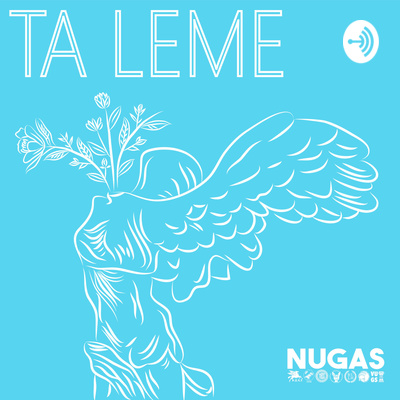 Search Results placeholder