The Pallaconian Brotherhood of Melbourne and Victoria 'O Leonidas' was founded as a non-profit organisation on 15th December 1961 by Greek migrants to Australia, whose ancestry hailed from the region of Laconia in the southern Peloponnese.
The Club's goals were and are:
To provide social interaction between Laconians, Greeks and their broader Australian Community
Organise a network to assist elderly Greek Australians
And to give back to society through philanthropic acts
Today the Club's Main, Senior and Youth Committees all work in tandem to serve their members and the local community, by growing the Club and living up to the aims of the Constitution. We invite all Greeks and Philhellenes interested in joining our organisation in whatever function is allowed by the Constitution to contact us on Facebook or Instagram for the opportunity to socialise, volunteer and give back to our community.
Our venue the 'Laconian House' is a two-level building with an Australian Heritage exterior, perfect for hosting all kinds of events, formal and informal. It is located conveniently close to public transport via Sydney Road, with ample car parking nearby.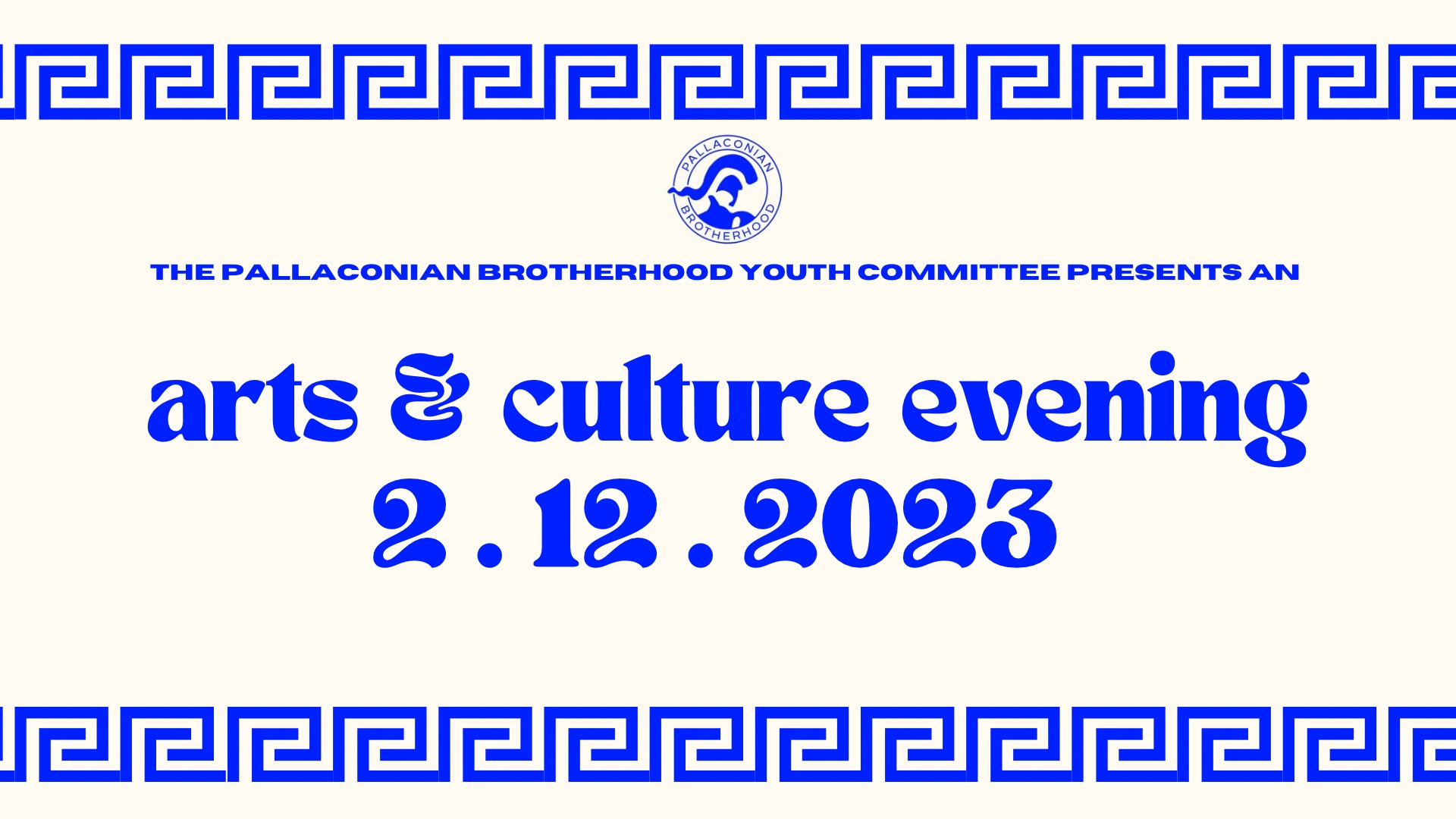 The Pallaconian Brotherhood Youth invite you to a Greek Youth Arts & Culture evening at Laconian House (253 Albert Street, Brunswick 3056) on Saturday the 2nd of December 2023. There will be food, drinks, traditional Greek music and dancing, and a pop up art gallery showcasing the work of a handful of young local Greek-Australian artists. 
Tickets are priced at $30 per person and ticket purchase includes entry, dinner, and dessert. Drinks will be available for purchase at the bar.
Doors open at 6:30pm. All ages welcome. Walks in welcome.
We look forward to seeing you there!
Located in the heart of Brunswick, the Pallaconian Brotherhood has always had close ties with the City of Merri-bek. Many Merri-bekresidents are from Laconia and members of our association.
In November 1987, the then Brunswick City Council signed a sister-city relationship with Sparta, which was recently reaffirmed through a renewal of the Memorandum of Understanding in November 2009. The Pallaconian Brotherhood continues to maintain ties with both city councils.
Other Australian Laconians
Laconians Around The World