Our Aims
1. To establish a Youth committee that supports the inclusion of all Hellenes and Australians in their pursual of Hellenism, especially Phil-Laconism.
2. It will be the dream of this Youth organisation to actively uphold the traditions passed down by their ancestors and predecessors in the main Committee, but to simultaneously take advantage of modern means and strategies with which to keep the Brotherhood both relevant and efficient.
3. The Youth clearly proclaims their desire to utilise (and build upon) the assets of the Pallaconian Brotherhood, both material and social, in an effort to leave an indelible mark upon the community, through charitable and cultural means.
4. Moreover, it is with great energy and action that the Youth seeks to maintain and foster the roots of the Brotherhood as a "social club", facilitating the creation of indelible memories and lifelong friendships.
5. Thus, we confirm our belief that the Pallaconian Brotherhood of Melbourne and Victoria is greater than the total sum of its membership, because it provides us with purpose and unity to better ourselves as individuals and as Hellenes.
President
The current President of the Pallaconian Youth of Melbourne and Victoria "Leonidas" Incorporated is Miltiadis Paikopoulos.
Miltiadis has worked hard with his Committee to rebuild and grow the Youth into a vibrant and successful association.
He has Laconian ancestry from the villages of Agoriani and Vergadeika on Mount Taygetos.
Vice President
The Vice President of the Pallaconian Youth is Andrew Christopoulos, who has worked hard to further the Youth cause.
Andrew's Grandfather is the Club's Vice-President, and his sister the Club's Treasurer, so he has strong family connections to the Brotherhood.
Andrew's ancestry hails from Elos in Laconia. He has worked well with Miltiadis to grow the Youth.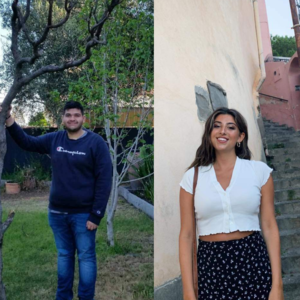 Secretaries
The Club's Youth Secretaries are Dimitri Petroulis and Sophia Paikopoulos, who work together to fulfil their demanding executive role.
They both share ancestry from villages in the Voreious Dimous in Laconia, and are both invaluable members of the Pallaconian Team.
Great work to them both!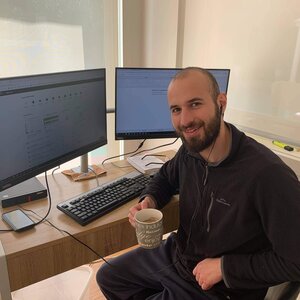 Treasurer
The Pallaconian Brotherhood's Youth Treasurer is Theodore Paikopoulos.
Theo's father Chris was not only one of the club's past Presidents, but is the Brotherhood's current President.
Theo has been a diligent and efficient treasurer, under whose careful watch the Youth has been able achieve self-sufficiency.